Our environmental consciousness
"The trick has always been to create innovative, sometimes highly complex products using secondary raw material.

Waltraud Zeisel

Managing Director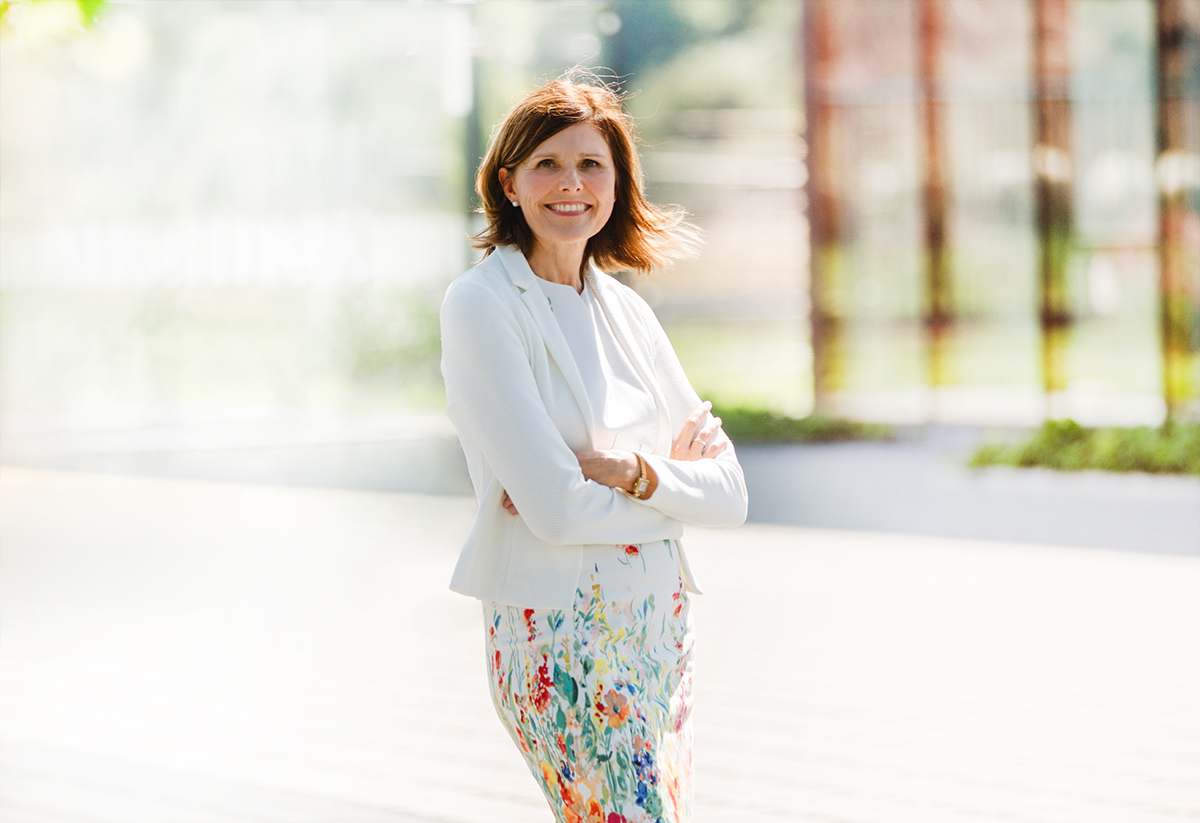 Our vision loads
the cornerstone

Injecting molding components with new raw materials is neither an art form nor is it particularly sustainable. For this reason, we decided to exclusively process secondary raw material and to produce our own processed recycled granules. As this was a vision with implications, we ultimately had to adapt the entire production and injection process to the requirements of our materials. Over the years, we have taken the issue of feasibility in plastics recycling to a new level.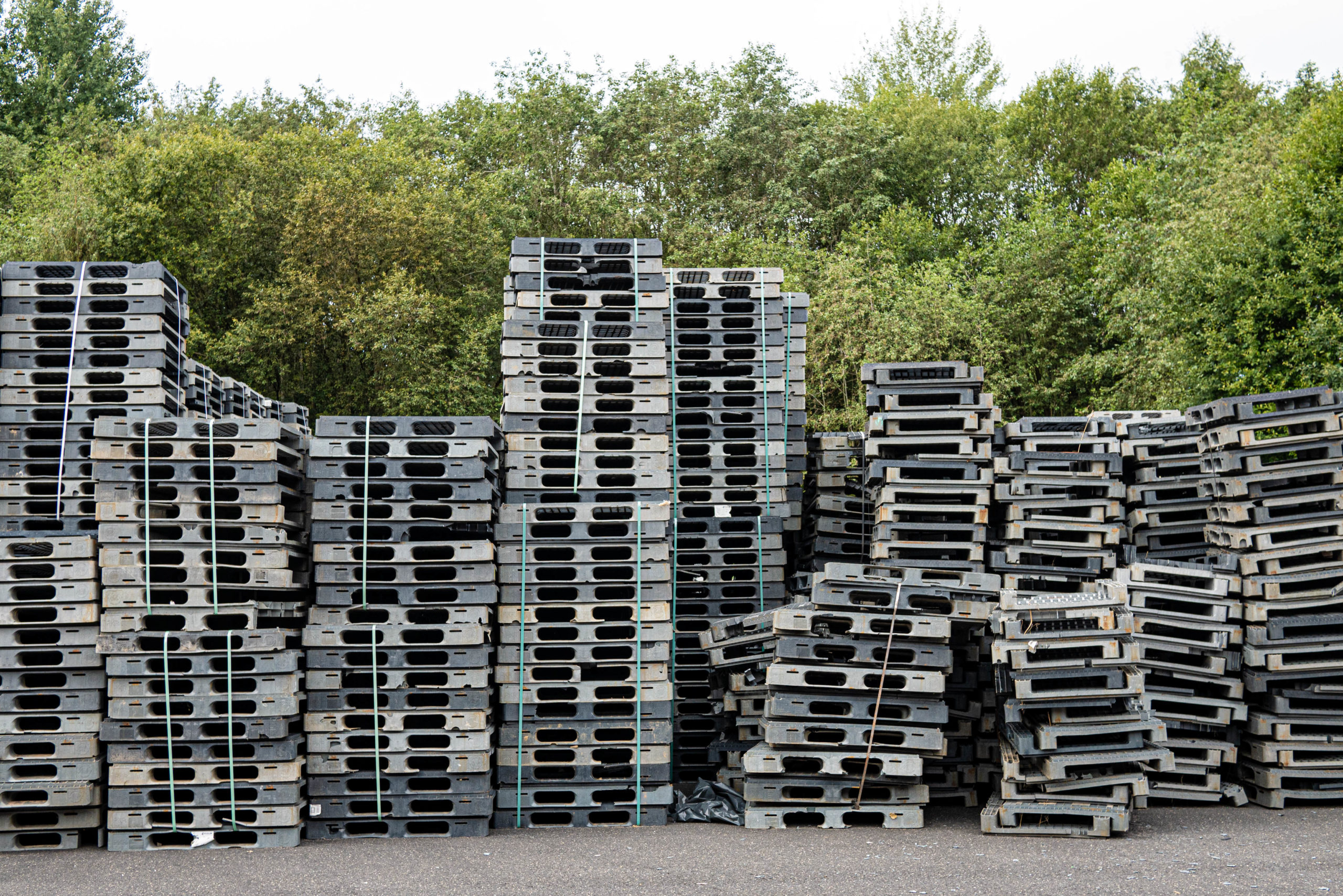 Raw materials re-imagined
"Make new from old" could be our motto. Plastic is a raw material obtained from crude oil. If the product is defective or at the end of its service life, the waste can naturally be disposed of and used for thermal recovery. In principle, you are burning oil and improving the yield of this waste incineration. However, you then have to utilize new oil for new products. And plastic can do so much more! Today, we are extremely good at sorting and processing recycled plastic so that nothing stands in the way of its reuse as a raw material. On the contrary! Our production system reduces the burden on the environment and future generations at the same time. We save around 30,000 tons of CO2 per year and return new, sustainable products back onto the market. Products made from recycled raw materials, so-called recyclates, are not products made from trash. These are absolutely comparable products that would win a performance comparison not just in terms of sustainability and carbon footprint. We know this because we have been doing exactly this for over 25 years now. That's why we can call ourselves recycling pioneers.
Less wood means more
Innovative plastic pallets combine the sustainability which today's market demands with numerous, well-thought-out user benefits.
What's more, today plastic makes an important contribution to environmental protection in many ways due to modern processing methods. That's why the bulk of our products are manufactured from our own recycled raw materials. This results in the absolute sustainability of our products. It is not just our real 360° recycling, but our plastic pallets also offer significant advantages over conventional wooden pallets. Among other things, they are hygienic and robust, user-friendly as well as space-saving, stackable and ready for storage. Capitalize, among other things, on their long service life because the material is impervious to moisture and other weather conditions and/or reap the benefits they provide for international goods transport.
Our products help you to operate a reliable and cost-savings logistics system and make an important contribution to environmental protection. Besides being the manufacturer of your load carriers, we are also your partner for handling worn-out plastic pallets.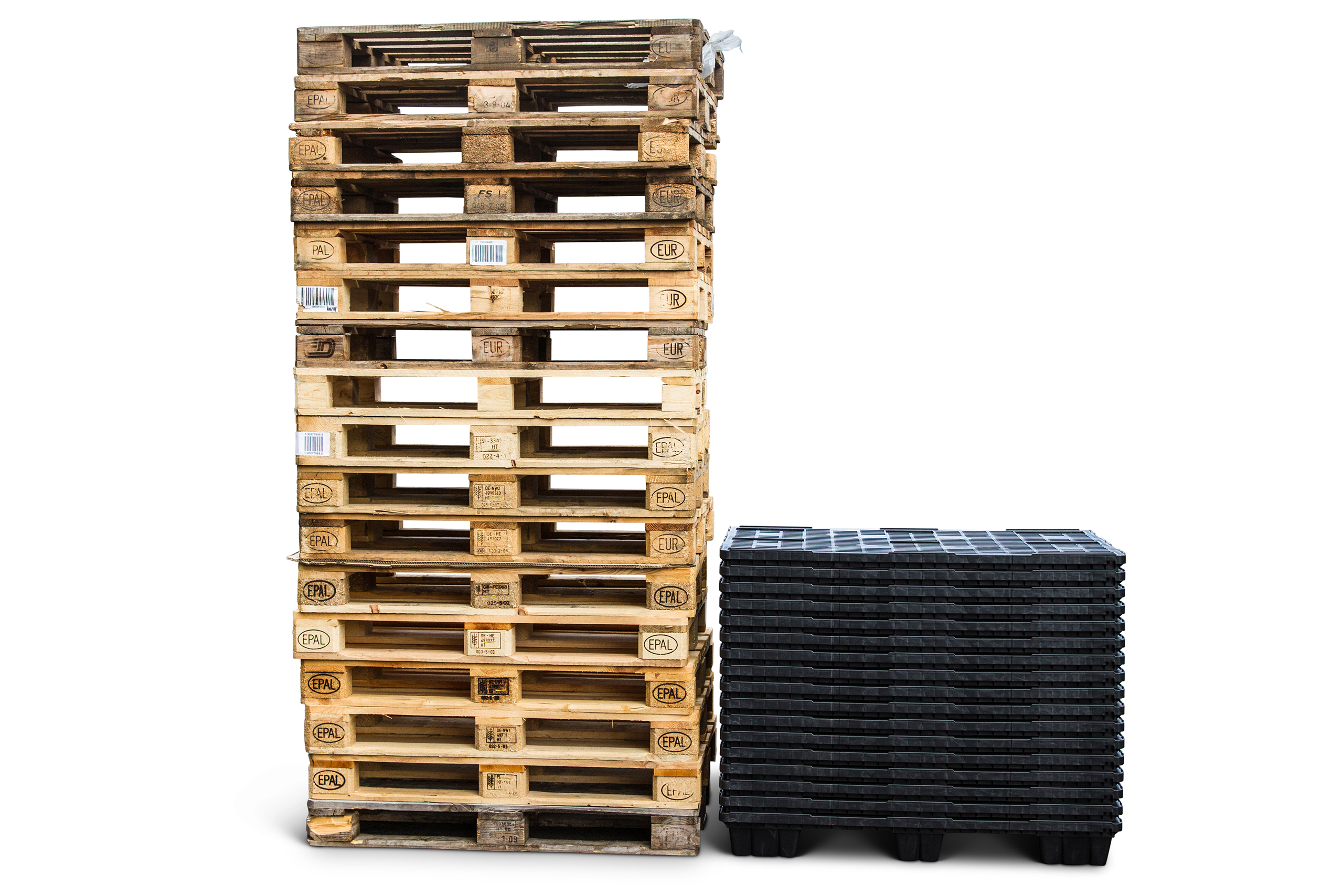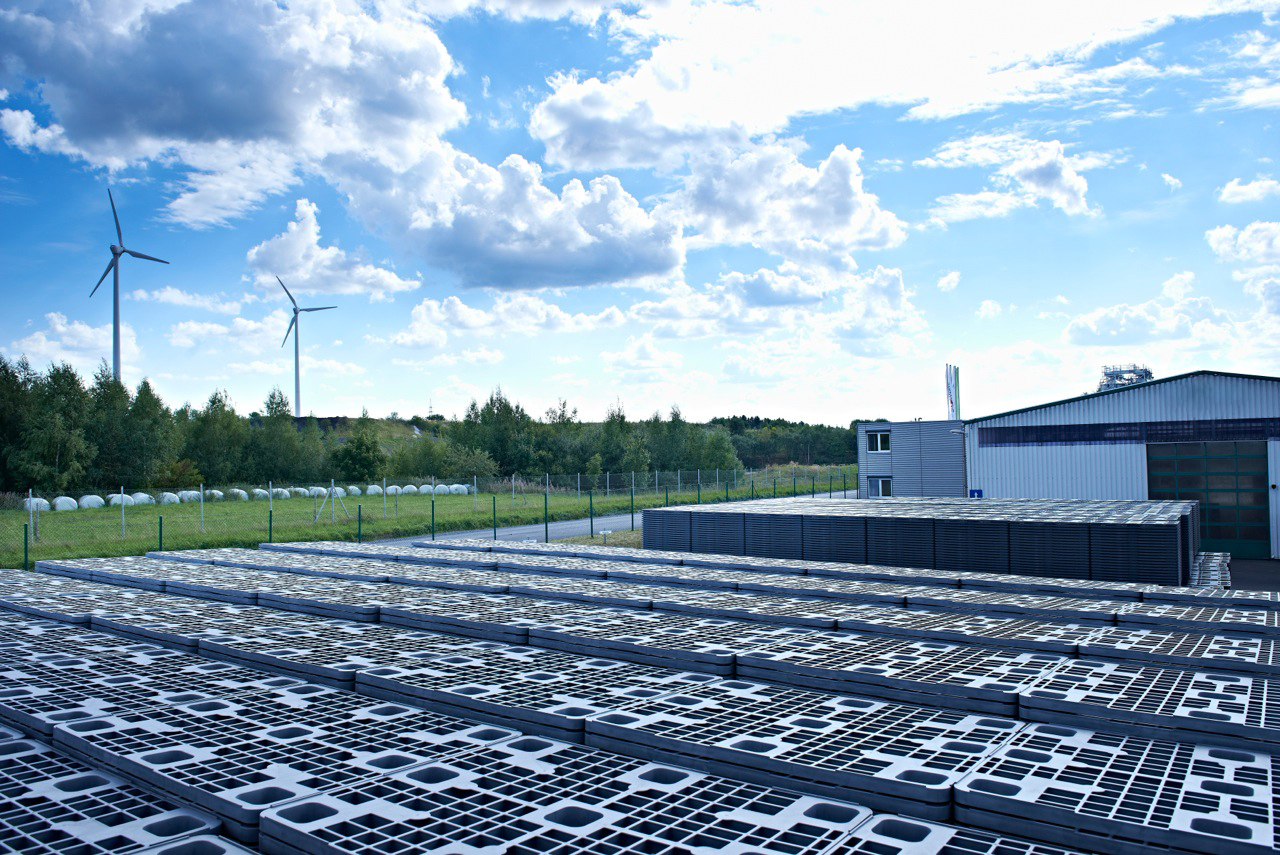 Reliable and sustainable
Seemingly anyone can make plastic pallets made from recycled plastics. However, where do the raw materials come from and what can the recyclate being used do? We at PURUS PLASTICS are recycling pioneers and have been engaging in real 360° recycling, from plastic waste to end product, for over 25 years. In one of the most cutting-edge treatment plants in the world, we produce several tons of plastic granules annually, which is the raw material for our in-house injection molding machine park. We don't just sort and process the plastics. We also conduct regular material quality tests both internally as well as via external labs, making adjustments as necessary using innovative compounding.
It's all in our own hands and that's why we can guarantee you lasting, consistent quality and supply security. Our independence is the basis for your planning security.
Construction and manufacturing
Many applications require well thought out solutions, but before plastic pallets can be used, you need to deal with their construction and manufacturing. In general, we distinguish pallets into two variants for injection molding manufacturing: The first are pallets that are manufactured with one "shot" – so-called monoblock. Contrary to two- and multi-part pallets, they only consist of one piece. A good example of a monoblock pallet is our FIDUS Medium 1208 3R. For our two- and multi-part pallets, additional parts, e.g. runners, are manufactured via additional injection molding processes. These parts are then secured to the actual pallets with clips which are either attached via a welding process, adhesive or screws. The PURUS FIDUS light 1208 is a representative of this category. Its runners can be clipped on after production if desired.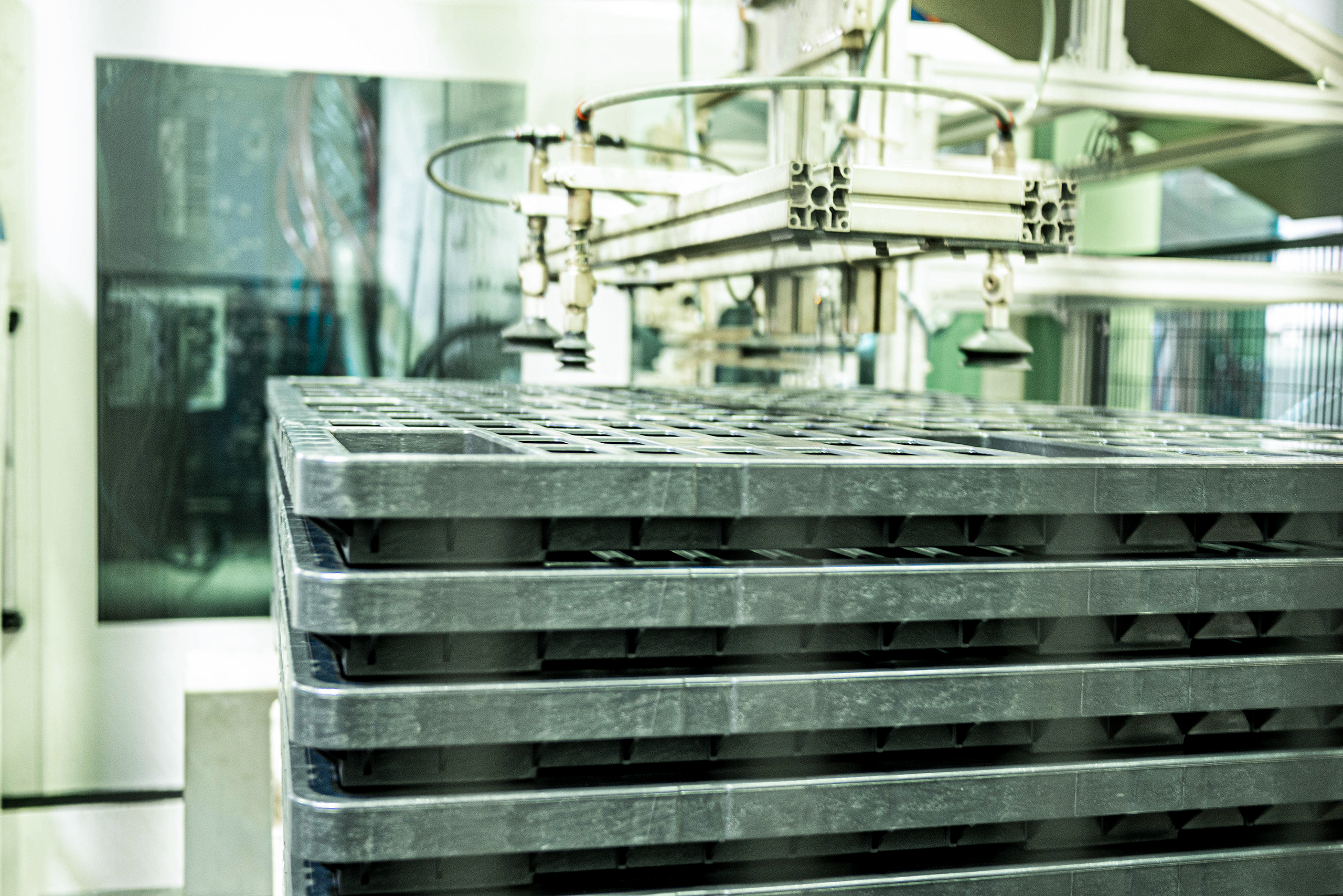 Do you have any questions? We would be happy to answer your questions about our products. Get in touch!
Product overview download
Wer wir sind und was wir machen – alles kompakt in unserer Imagebroschüre zusammengefasst.
Here you can read several press releases and articles about our sustainable PURUS plastic products.