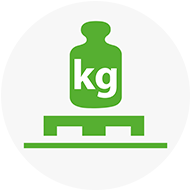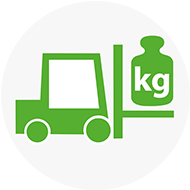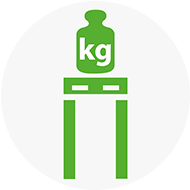 The heavy-duty industrial pallet

Extremely light for a heavy-duty pallet.
With a static load capacity of up to 5000 kg and a weight of only 17.9 kg, the three-runner FIDUS HEAVY 1210 3R is one of the most robust, but also the lightest industrial pallet in the heavy-duty segment. Manufactured in the proven 3-runner mono block design, this big bag pallet is easy to clean and can store up to 1000 kg in high racks. In international logistics, it plays a special role in the transport of big bags or Octabins in the pharmaceutical segment and other industrial applications.
Dimensions
1200 x 1000 x 150 mm
Options
with anti-slip edge
Contact
For personal consultation serices
Peter Hendrikson
Mobile: +49 9233 7755 752