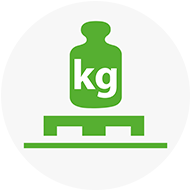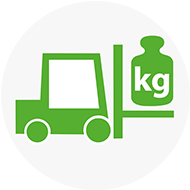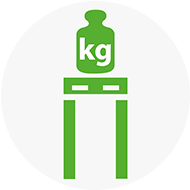 The ultra-light folding box, in euro format

An efficient folding box system made from plastic for light to medium weight loads.
The FIDUS MAGIC BOX is an economical alternative to the noticeably heavier compact box systems that need much more space. The folding system can be set up without tools in just a few steps and then stored again. The light box offers storage space for the most diverse logistical applications in the light and medium load segment and provides reliable dust and spray water protection at the same time. Due to the well-thought-out folding design, the empty folding box requires only a minimum amount of storage area and thus helps to save storage and transport costs.
External dimensions
1200 x 800 x 850 mm
Internal dimensions
730 x 1130 x 690 mm
Internal volume
approx. 0,57 m³
Material thicknesses
from 10 mm (at 2400 g/m²)
Total weight (empty)
24.75 kg
Options
individual ring heights & ring thicknesses upon request, label holder
Contact
For personal consultation services
Peter Hendrikson
Mobile: +49 9233 7755 752